About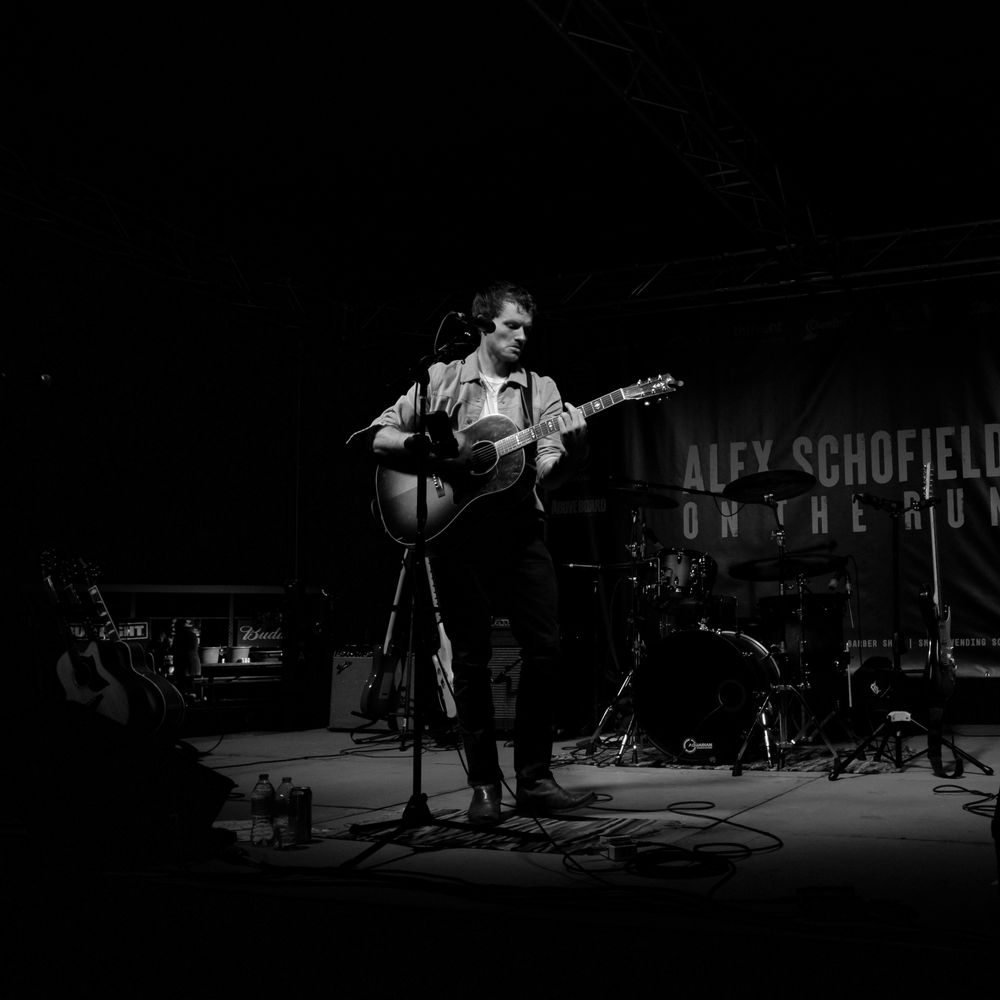 (Schofield pronounced Sko - Feeld) 
 Nashville Recording Artist Alex Schofield delivers a hard-edged heartland sound mixed with soulful and poignant storytelling. Bolstered by a no-nonsense upbringing and blue collar Midwestern roots he resonates with many and is a memorable act on any main stage. Alex has performed at countless festivals around the midwest, brought many bar crowds to their feet, and has two self-released EP's as an introduction to his self-described old soul. He's received recognition from CMA award-winning songwriter Dennis Morgan and has opened up for the likes of Drake White, Natalie Stovall, and many others.
When Alex isn't touring the Midwest, he is grounded in Nashville, Tennessee, where he performs at select songwriter showcases and regularly collaborates with other upcoming and inspiring singer-songwriters. He is currently working on new songs for his upcoming EP, which he hopes to release in early 2022.  
The goal going forward, Alex insists, is to continue to invest in his craft and grow to the level of the idols he listened to as a youth with his dad.